In Association with The Point Eastleigh, Newbury Corn Exchange, Co-commisioned by Brighton Dome.
The Last of The Lake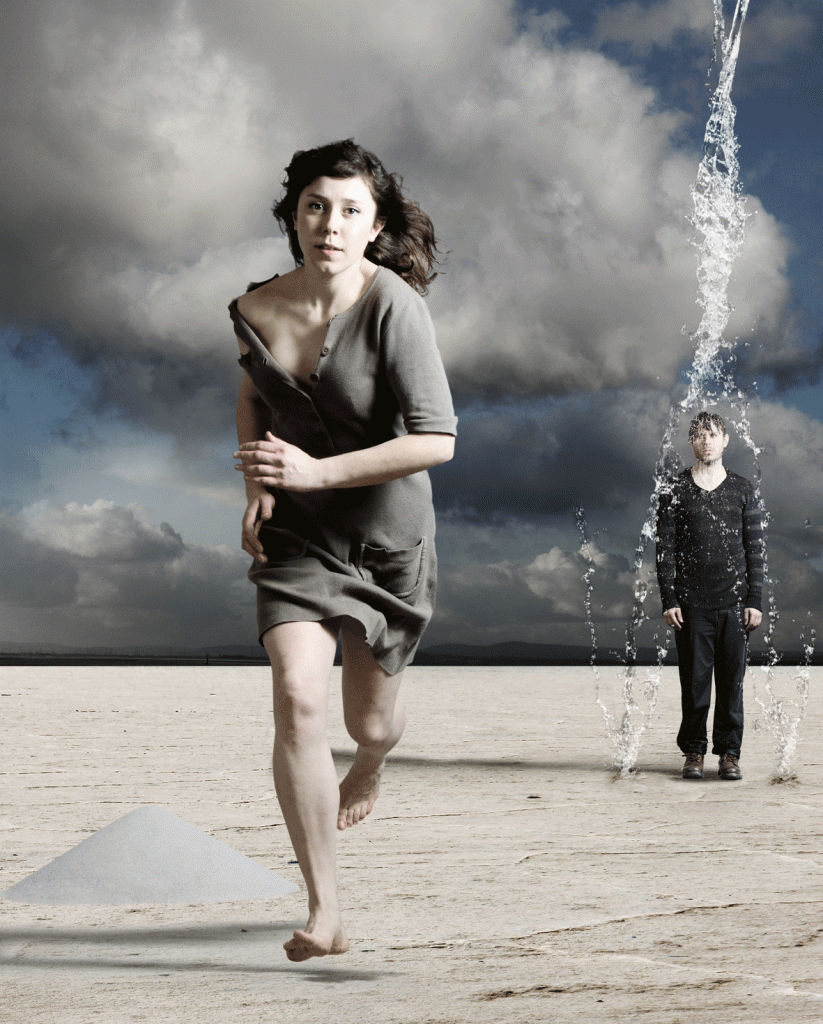 Developed over 3 weeks this version of the play was last Performed: 7.30pm Monday 28th February, 2011 | The Point Eastleigh
See http://www.roughfiction.com/2012/06/thelastofthelaketour/ for current info.
The Last of The Lake is an intimate love story that follows a woman's epic journey from insular salt-lake town to the sea. Her home destroyed and burnt in front of her eyes, she runs. And runs. All she wants to do is dive into the endless water and find her husband again.
Seamlessly blending text and movement within an immersive audio-visual design this is a new play by acclaimed young company Rough Fiction. It is a poetic and atmospheric voyage that questions our relationship with water and interrogates the way in which climate and landscape shape our lives.
**** Highly recommended. The deconstructive flair of The Wooster Group playing Pirandello (Metro on Hospitals and Other Buildings That Catch Fire)
**** Wonderfully atmospheric … boldly original (British Theatre Guide on Killing Alan)
Available for Touring the UK Spring 2012 funding pending.

Show Image: Farrows Creative. Production Shots: Dave Orme / © Rough Fiction 2011.