2010-11 Host Venue:  The Actors Centre, Covent Garden
2011-2012 Host Venue: People At Play
2013 – 2014 Host Venue: Edric Theatre, London South Bank University
Our Ensemble Lab has provided time and space each weekend for over 35 members experiment and develop skills together as an ensemble on a weekly basis. The ensemble produced low tech, low budget gig-style theatre in various spaces; from contemporary performance to classic plays. The last production was The Love of The Nightingale by Timberlake Wertenbaker. Unlike Rough Fiction's other productions, this has been an voluntary ensemble for those who wish to benefit from ongoing collaboration and workshop sessions therefore provide training and skills development free to all participants.
The aim has been to nurture a mutual understanding and shared history of work together, developing a common language emphasising a balance between text, movement and musicality in performance. We regularly receive guest practitioners and directors to run sessions or workshops on various plays. We believe that cultivating mutual training and an ongoing dialogue between performers is essential to creating truly great ensemble theatre.
Weekly sessions finished in 2014 and the ensemble now exists as a community of actors who will continue to work with Rough Fiction on future projects and training opportunities.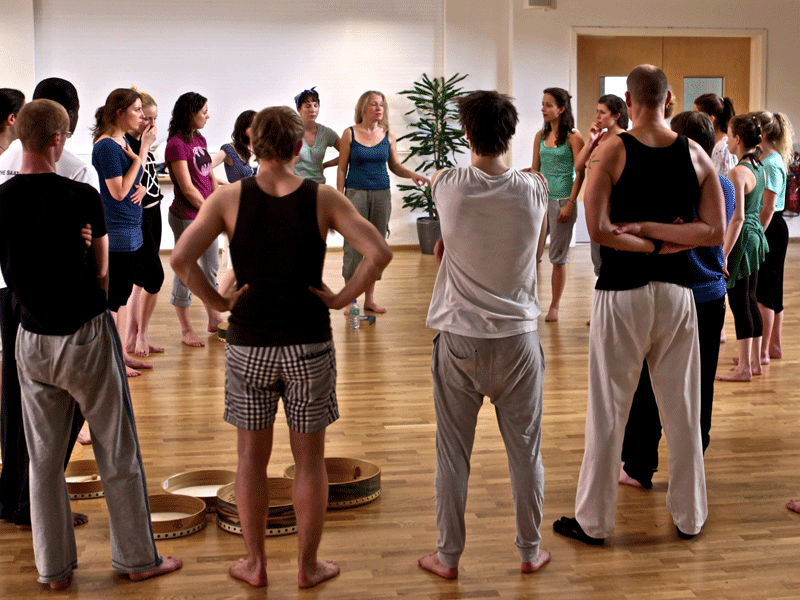 Ensemble Members 2010 – 2014
Lab Cats #1 (Joined July 2010): Margaret Ann-Bain, Lisa Castle, Daniel Cane, Giles Coram, Benjamin Davies, Emma Deegan, Caroline Killpatrick, Samara MacLaren, James Richard Marshall, Lachlan McCall, Ifan Meredith, Helen Millar, Tessa Parr, Jessica Sedler, Katie Sheridan and Chiara Silvestrin.
Lab Cats #2 (Joined September 2010): Charlie Cattrall, Hannah Croft, Alex Gatehouse, Becky Haigh, Freddie Machin, Nathan Nolan, Caitlin Thorburn, Liana Weafer and Francis Woolf.
Lab Cats #3 (Joined January 2011): Michael Cox, Danielle Richards.
Lab Cats #4 (Joined June 2011): Robert Fawsitt, James French, Simon Jones, Olalekan Lawal, Ben Pohlman, Ben Whybrow and Tom Ross Williams, Ben Neale, Benedict Smith, Christopher Davies.
Lab Cats #5 (Joined September 2013): Lucy Cudden, Ruth Connelly, Mark Conway, Ashraf Ejjbair, Sean Ohlendorf, Carolin Ott, Lizzie Philips, Fin Robertson, Eva Sampson.
Lab Manifesto
The Laboratory and its manifesto were born out of a discussion Simon Pittman raised at Improbable Theatre's Devoted & Disgruntled Open Space event in 2010 about maintaining permanent ensembles, and the decline of repertory system in the UK. The following sets out an impression of what the Ensemble Laboratory project is, its aims and ethos. It has evolved to reflect the ensemble's collective discussions.
Aims and Ethos
To develop and nurture a branch of Rough Fiction's work where the modus operandi centres upon the ongoing development of performance craft and research (as opposed to 'production').
To recognise however the value of working towards public performances as a key mechanism in structuring this ongoing process.
To always place the actor (and their relationship to the audience) at the centre of the laboratory's creative exploration and performance output.
To work with a balanced focus on text, movement and musicality.
To continue to ask questions of the process of acting and performing.
To continually research, discover and develop our own distinct and common language as an ensemble – unique because it is made up of this specific yet shifting collection of individuals, their skills, ideas and idiosyncrasies.
To build a mutual knowledge of a range of new and classic playwriting (keeping the creative muscles warm).
To be open and responsive to new developments and avenues in the wider sphere actor training and theatre craft.
And as such, to maintain a professional ensemble of performers with a mutual understanding and commitment to building a shared history of work together.
Organisational Ethos
To run the laboratory company in a way that encourages actors who demonstrate commitment, talent and desire for the work to gain most from it.
A gentle and healthy sense of 'bar-raising' within a tight-knit group defines this project.  This isn't an 'open to anyone' set up. During the process of self-selection the Laboratory will grow to respond to its most dedicated members.
To remain a not-for-profit organisation, and one driven by the nurturing and sharing of its members' knowledge and practice.
To nurture a shared accountability and responsibility for the quality of the artistic work the laboratory company creates and the offers it makes to audiences.
To continually seek out new blood and new collaborators to enrich the laboratory's practice within the remit laid-out above.
To provide a set of membership guidelines which company members designed to  ensure there is scope for members to fit their commitment around other freelance work whilst managing consistent commitment to this longer term project.
Further Outcomes
Public performance projects are born out of the performance language and training developed in the Lab and as such the aesthetics and production values will seek to reflect and support these origins. For example, The Ensemble Lab first presented a pop-up production of The Love of The Nightingale across 14 London venues in 2011-12 (including churches, roof-tops and theatres).  With a minimal practical design and few technical requirements, the piece placed ensemble craft and the actor/audience relationship at its centre.
Engagement: an optional two places per session will be made available to acting students, MA students, or directing students from an associated drama school offering these individuals the potential to develop an ongoing professional dialogue with members of Rough Fiction and other visiting directors and producers.
Where appropriate the Laboratory will make itself available as a resource to external researchers and practitioners and engage in dialogue with them around common interests in practice and research.
Where possible Rough Fiction will look to favour casting the production-centered branch of its work from members of the laboratory company.