The Expected
A Rough Fiction and London Arts Orchestra co-production coming July 2018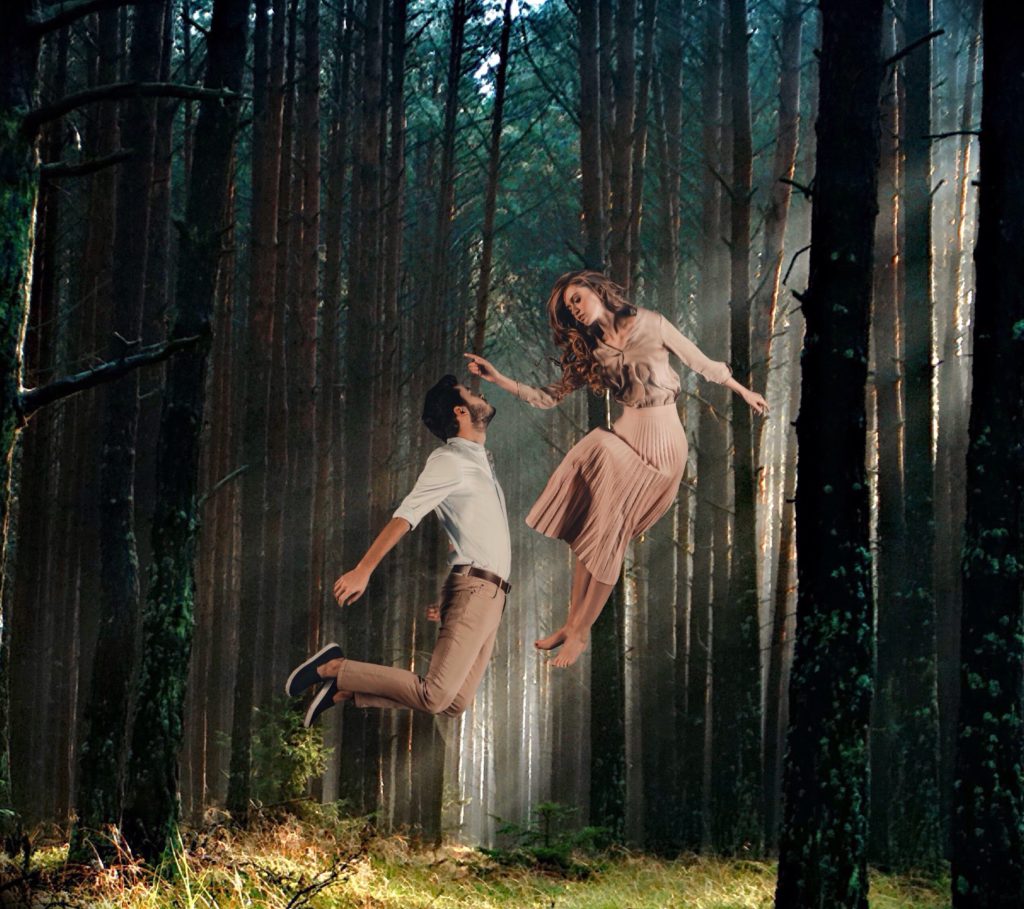 Variations on Arnold Schoenberg's Verklärte Nacht
Based on the poem by Richard Demel
Composed by Edward Farmer
Directed and choreographed by Simon Pittman
Devised by the company
A 100-year love story, 100-years after Women's Suffrage, told through a blend of dance-theatre and live music.  
In Verklärte Nacht two lovers meet in a moonlit forest, one carrying a dark secret that threatens to tear them apart. Much has changed since 1899 when Schoenberg was inspired by Dehmel's narrative poem about love and motherhood to compose his symphonic poem for strings. Today, 100-years after Women's Suffrage, The Expected re-imagines both words and music, creating a new take on this dramatic love story, and exploring society's shifting relationship to gender, equality and parenthood.
Composer Edward Farmer (BBC, London Arts Orchestra) re-imagines Schoenberg's string sextet taking the musical ideas as the starting point for a piece of orchestra-theatre blending live and recorded music, dance, and visual storytelling. Musicians and performers interact and move together on stage in intimate duets and ensemble movement. Simon Pittman (National Theatre of Scotland / Frantic Assembly) stages this multifaceted love story that explores multiple variations of the poem's original narrative.
—
'A sense of imaginative possibility that is impossible not to embrace. Uniformly excellent, Rough Fiction push the boundaries between movement and the spoken word' (What's On Stage)
'An orchestra of fine musicians… Edward Farmer conducts with a discriminating ear for orchestral sonority and pace' (Evening Standard)
In longer-term development:
His Wild Imaginings
An orchestra-theatre production based Symphonie Fantastique and the true story behind it's creation
Currently in the early commissioning stages, Rough Fiction and London Arts Orchestra are creating a new orchestra theatre production that aims to engage new audiences with classical music, and develop a unique working relationship between visual theatre-makers and classical musicians.
His Wild Imaginings takes Hector Berlioz' romantic masterpiece Symphonie Fantastique and the true story behind its creation as a blueprint for a new cross arts production.
This mini-documentary reveals the ideas and true story behind the production alongside footage from an early development performance presented to an invited audience at LSO St Luke's in July 2015.
His Wild Imaginings invites you to enter the imagination of man on the verge of creating one of the romantic movement's most famous and unexpected symphonies –  a symphony written out of a composer's unrequited love for an actress, and his passion for Shakespearean tragedy.
The first stage of the project was a 3-week research and development process to explore the possibilities of combining a live symphony orchestra with theatrical performance to reveal the hidden depths and contextual background that surround a famous classical symphony, with the long-term aim of bringing new audience to classical music. It has involved a week's work in The Barbican's Pit Theatre as part of Barbican/Guildhall's Open Lab project and culminated in a rehearsal sharing at the wonderful LSO St Luke's on 10th July 2015.

London Arts Orchestra: Co-Producing Organisation

London Arts Orchestra (LAO) brings music to life through storytelling, creating imaginative concert experiences for newcomers to classical music. The orchestra has also become a home for a wide range of young European musicians in London. LAO was founded in 2009 and is a registered UK charity with the aim of making orchestral music more accessible to wider audience.
"An orchestra of fine musicians" – Barry Millington, London Evening Standard
"If only some of our bigger national Orchestra's were as innovative" Seen and Heard International, Jim Pritchard
"An intoxicating combination of arts, visuals, music, and storytelling" Huffington Post