Rough Fiction's Learn & Train program continues to support and compliment our production work. We provide a range of year-round physical devising and text-based workshops, continued professional development opportunities, a range of supporting resources, and even offer Arts Awards that count towards UCAS points.
Booking a Workshop
To get involved or to discuss a booking please Simon Pittman at simon@roughfiction.com or Helen Millar at helen@roughfiction.com to discuss things further or make a booking. You can also take a look at options for workshops here. You can also download a workshop / residency booking form and email us more information on what you are looking for.
More information and resources related to our program are available here.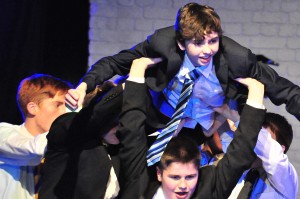 Our Approach
We work on physical theatre, devised theatre, actor training and text-based performance and have facilitated workshops at schools, colleges, universities and independent drama groups since 2003.  Our work complements the main UK exam boards and has provided students with an excellent springboard in practical text work and has formed the foundation of exam board assessed devised pieces.
We want all students to achieve and we work hard to tailor our workshops to provide specific, targeted experiences that lead into your exam boards.Working professionally as directors, actors and playwrights, our practitioners offer participants up-to-date knowledge of contemporary theatre-making. Simon Pittman also works as a Creative Learning Practitioner for Frantic Assembly and is a visiting lecturer at Portsmouth University.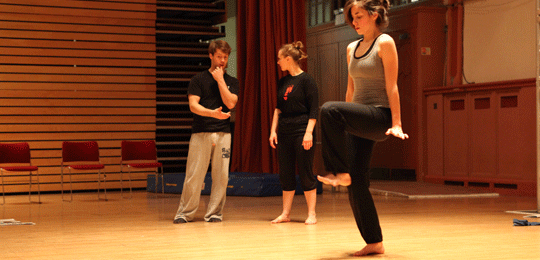 "We really enjoyed the residency and I was really moved by the theatre the students presented. Thank you for a real drama highlight. We have already booked for next year" – Richard Norman, Head of Drama, Bishop's Stortford College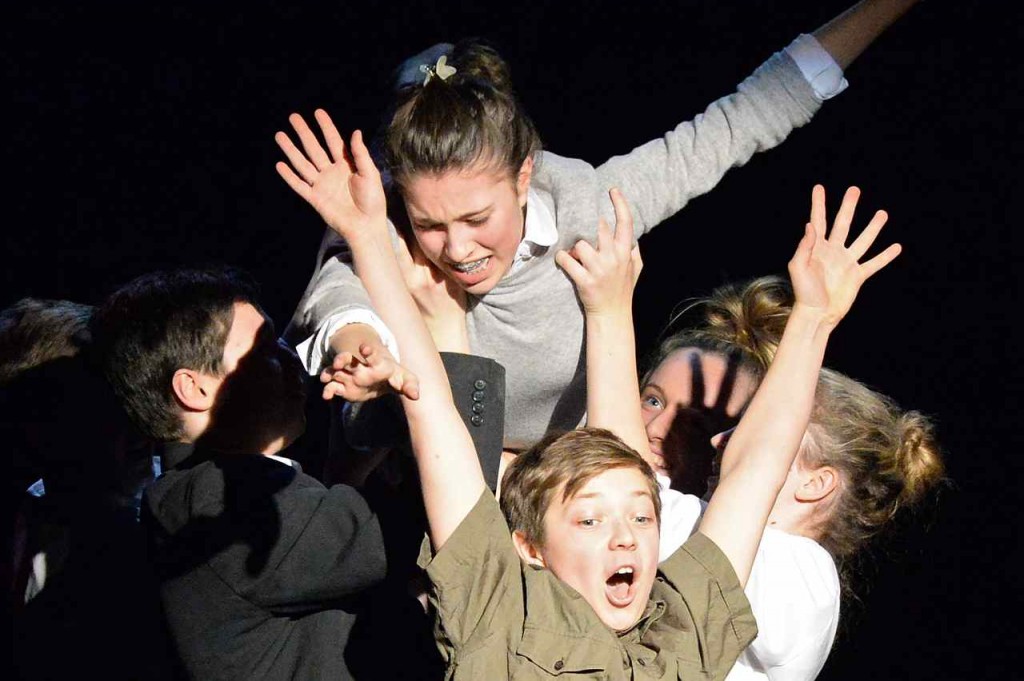 Creative Residencies
Our Creative Residencies offer a sustained creative experience, through a series of physical and devised theatre workshops culminating in a performance on the final day. Based on our ongoing professional training work, our residencies offer an unique opportunities to work intensively with members of the company and discover Rough Fiction's approach to contemporary theatre-making and ensemble training. Typically projects run for a 3-6 day period but we have run for longer where special funding or partnerships are involved. Two practitioners work with up to 20 participants to create work with a balance between text, movement and musicality.
Our residencies encourage students to look beyond self-perceived limitations in an intensive, imaginative and challenging environment in which to gain a deeper understanding of professional theatre-making practice.
There are two key models: the first focusing on original movement and text, the second focusing on blending this work with ensemble singing and  the creation of original music (See Ensemble Skills Workshops).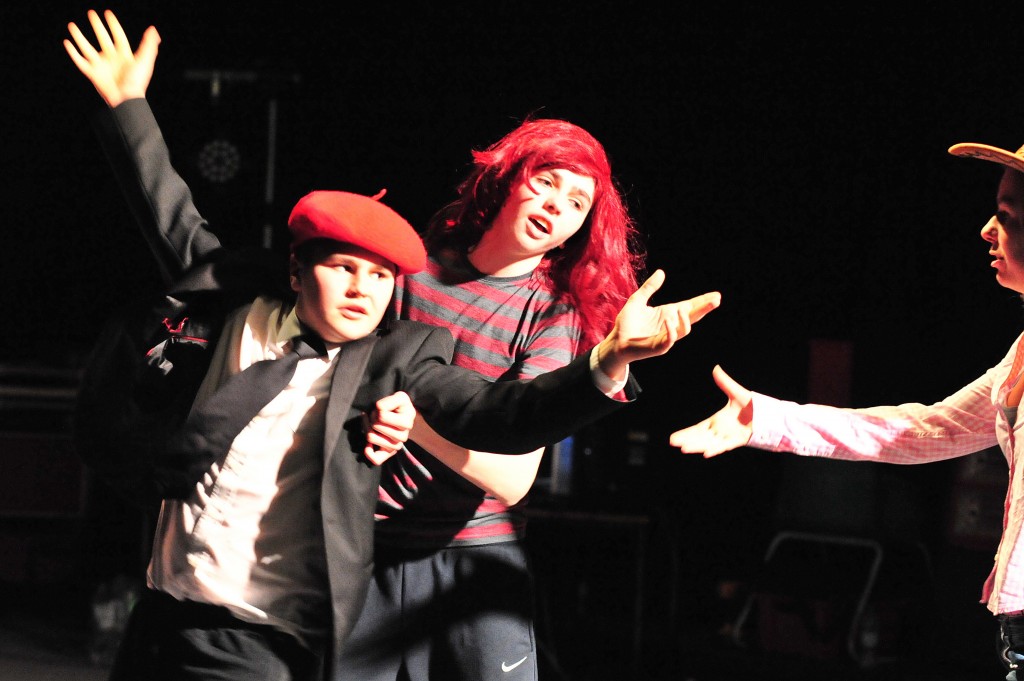 View some of the work
Watch this professional recording of Girls & Boys & A Nice Pair of Heels, the resulting production of a 6-day residency with lower 5th students at Bishop's Stortford College. Just email info@roughfiction.com with your youtube account email and we'll make the private link accessible to you.
Read more about the production Here

Also, this mini-documentary about our ensemble development and training has some great examples of the type of work we make during residencies:
Feedback
"The best thing was how fun it was with Simon and Helen even thought we learnt LOADS"  Henry – Bishop's Stortford College

"I thought the fitness was the worst element but I am relieved we did it now as I can see how it was useful.  I wasn't expecting this much of an open experience where we make the show from ideas we gave. I LOVED IT"  Residency Participant, Anon

"Rough Fiction's commitment and genuine interest in both the students and the method/ acting/ techniques were inspiring. They generated a positive working environment, the program had a good progression and the content was well adapted to the group"  Head of Performance Studies, Dramavedeling Drama School, Norway

"It will definitely help me make theatre in the future.  One thing I learnt was the ability to react to peoples' offers and build on them. I would love to do it again, it has really helped me look at different ways to perform drama. Residency Participant, Anon. 
What Next?
If you'd like to discuss a potential booking and get a quote the best thing to do is pick up the phone and chat with us. You can contact Simon Pittman on +447946 553 668.