Interested in booking a workshop and working with us? Here are five areas of work we offer to set you thinking.
Any questions just give us a call or email Simon or Helen –  firstname@roughfiction.com. Booking forms and and prices are below. More information and resources related to our program are available on the Learn & Train Home Page
1. Physical and Devised Theatre 
Throw some shapes. Having trained and worked with the likes of, Song of The Goat,  The National Theatre of Scotland and Frantic Assembly, Rough Fiction's practitioners have extensive experience in enabling professional and non-professional participants to develop new ways of creating physical material, offering exciting approaches to devising from stimuli and promoting confidence in movement skills. These workshops will help unlock your group's creative imaginations.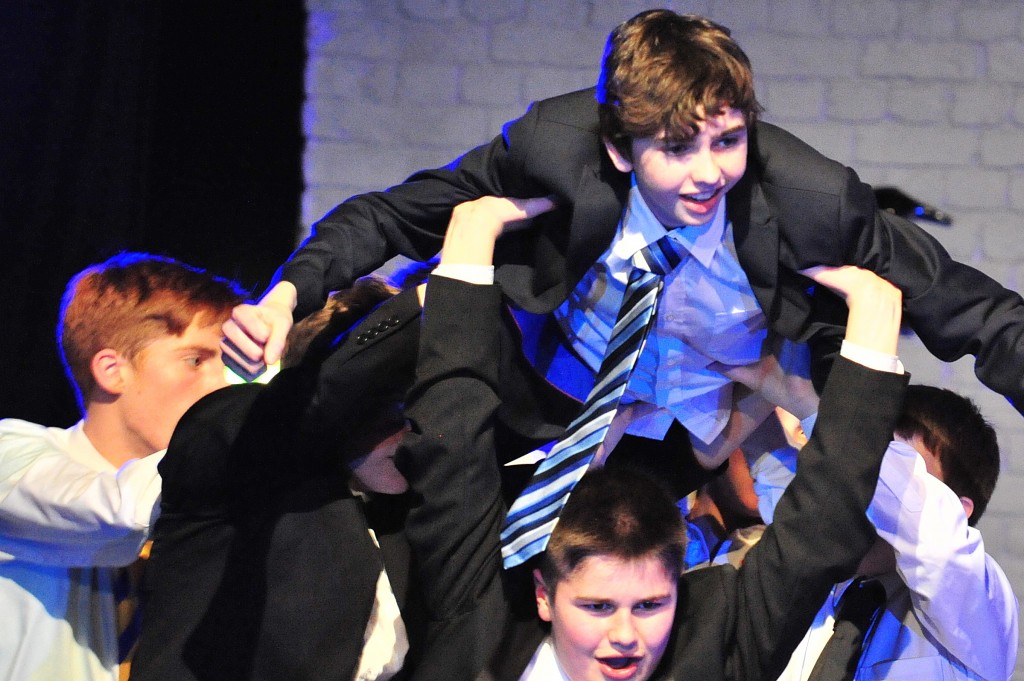 Excellent for groups working on devised or cross-disciplinary projects we explore open and closed scores, processes of creating material quickly and efficiently and effective methods of refining devised performance. We can also suggest reading material, reference useful practitioners in workshops, and provide a range of supporting resources for those studying. At the higher end these workshops can focus on process work for developing new material, dramaturgy, composition, montage and finding alternative visual and physical performance language using tasks, scores and accessible movement technique.
For educational institutions we understand that developing work around stimuli or texts is essential for students at A2 and GCSE, and teaching these skills explicitly is vitally important to get the students to achieve their best grades and this work ties in perfectly with exploring texts and themes in the coursework Units for example.
2. Staging The Text
Page to stage. Be it professionally, at GCSE, A-Level or higher, we all have to stage texts. This workshop focuses specifically on the processes we can utilise to discover the dramatic functions, structure and life of an existing play-text.  In other words get the most out of the script and allow your group to achieve.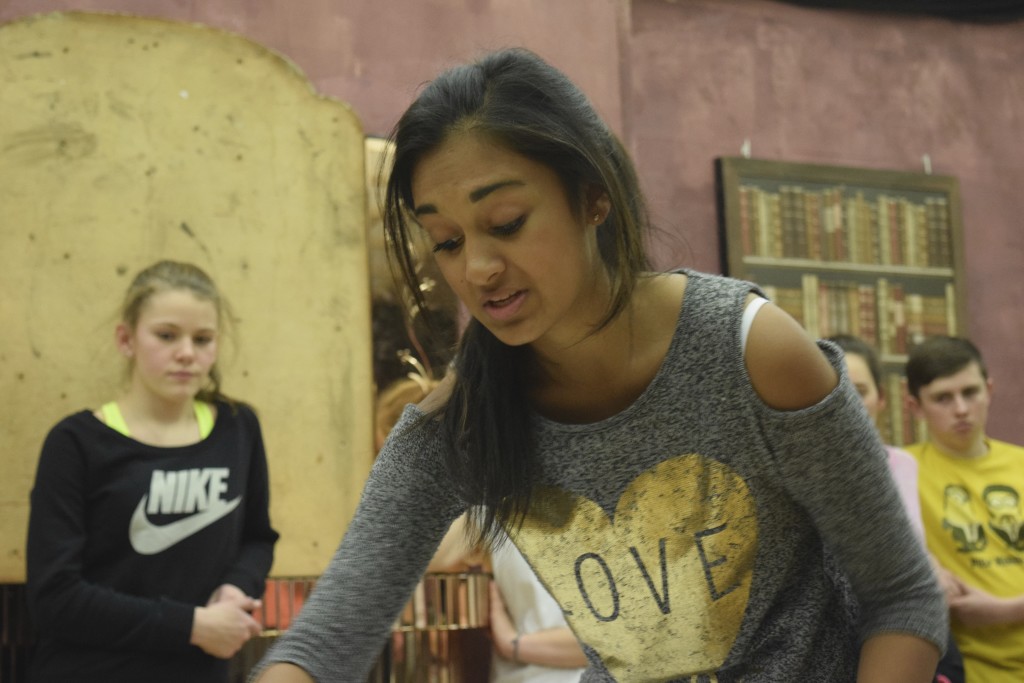 We will explore concrete and practical methods of how to read, mine and breakdown a script in order to make the jump from page to stage. Participants might undertake a number of exercises acting as both directors and performers and discover just how much we can glean from the page and unearth the hidden world of a play. This understanding can really unlock those higher grades whether it's being able to talk about form and structure to score highly at GCSE or speak clearly and cogently about drama at A2 in a supporting written evidence document.  Beyond this and for very high achievers we ask what really is an event? How do we understand subtext through games? And why punctuation can transform your theatre-making.
Due to requests we can now work with you on your current set-text. This will of course require some additional preparation so rates will vary but what better than having someone kick-start or polish your top-class GCSE and A-Level pieces before the examiner comes in?  Recent pieces we've worked on in exam settings include work by Sarah Kane, Moises Kaufman, Timberlake Wertenbaker and Sarah Woods.
3. Ensemble Skills Through Movement 
Movement is music and music is movement. Working on group physicality and ensemble skills, these highly practical workshops look at ways of developing a group's own unique performance language.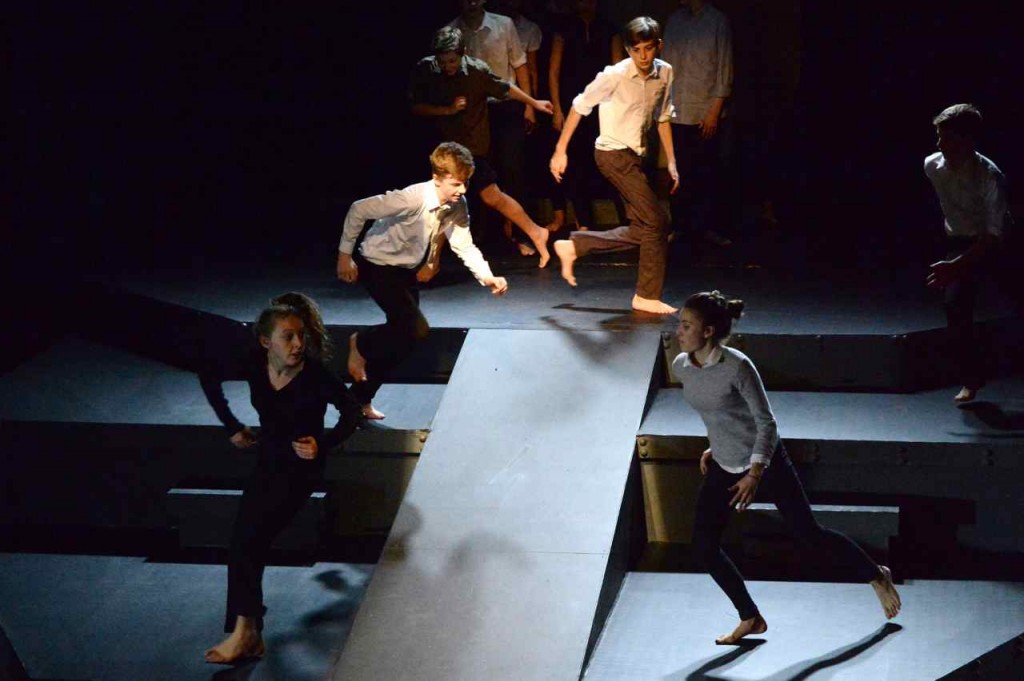 Areas of focus include:
musicality and rhythm and how this can breathe new life into your theatre-making and control the momentum of your performances.
ways of indexing and creating a common language by working together physically using tension and contact.
collectively building material as an ensemble through scores and rules.
preparing and training for physical performance and how to champion liveness in your work.
All sounds too technical? – our workshops are all delivered at the level of the students. All sounds too simple? – we are always keen to push those Gifted and Talented members of your group.
4. Ensemble Skills Through Music
The whole is only the sum of its parts. Ideal for groups working in musical theatre, devised theatre, or in actor training, this workshop will unlock group confidence and broaden the group's understanding of ensemble work and its application in performance.
Using an accessible approach to ensemble singing and rhythm participants will discover simple and effective techniques for incorporating musicality into their theatre-making process. We can focus the work towards technique and performance skills, or concentrate on creative approaches to narrative interpretation or  incorporating musical content into devised theatre.
This workshop can stand alone or is offered in conjunction with 'Ensemble Skills Through Movement exploring multi-disciplinary approaches.
Specialising in voice and percussion our music practitioner Aimée Leonard has over 20-years experience touring the world as a professional musician and working as a workshop facilitator in both music and theatre. She has often worked as musical director on theatre projects with various companies including The National Theatre of Scotland and Rough Fiction.
5. The Actor, The Text and The Voice
It's all in the text. This workshop will help performers find ways to understand and unlock the power of words, and the voice in performance.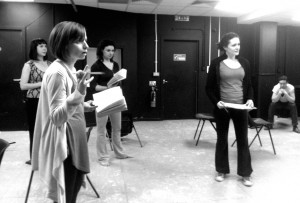 Using active, on-your-feet exercises to reveal how alive and exciting words can be, the workshop culminates in a master-class style exploration of some short scenes. A great session for students who need to understand the dramatic and performative nature of  both classical and contemporary playwriting.
Inspired by Simon's training with renowned voice-coach Patsy Rodenburg and the work of Declan Donnellan, the session covers rigorous unpicking and analysis of text, and fundamental acting skills for working with Shakespearian text, or contemporary plays, and can form an excellent way into Shakespeare be it in drama or English classrooms.
This workshop requires a 4-hour session.
Prices and Booking
Workshops are delivered at the following rates however these are negotiable where circumstances or indeed additional requirements need to be considered.
2 Hours: £170 +Travel / Accommodation
3 Hours: £240 + Travel / Accommodation
4 Hours: £320 + Travel / Accommodation
6 Hours: £430 + Travel / Accommodation
Download A Workshop Booking Form
Download Learn & Train Program